Fox Theater Oakland | Oakland, California
One of the most exciting artists right now is taking to the road! That's right, on the Wednesday 17th October 2018, Tom Misch are coming to the Fox Theater Oakland – an event that will shake North America to its core!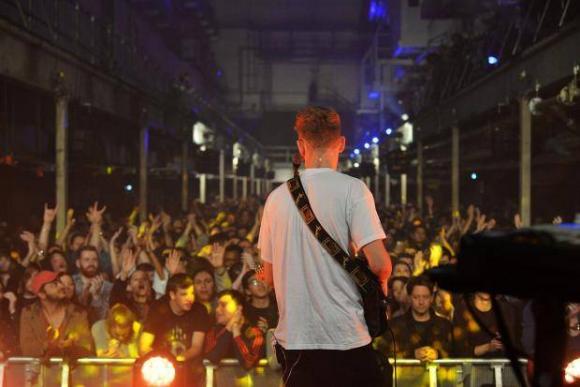 The incredible London-based producer/singer/songwriter Tom Misch is one of those incredible artists that breaks the barrier and gets rid of the age factor, at only 21 years old, he has already collaborated with some of the top vocalists on his smooth, soulful tracks that the produces a hip-hop feel over the top.
Music has been in his life from an early age, with a creative household growing up, he was encouraged to celebrate his artistic dreams and desires. First starting out with learning to play the Violin, Tom Misch also began to realise he could sing and with a move towards more rock and Hiphop genre's within his musical tastes, he quickly discovered that his talents were wide ranged and started to produce his own music, inspired by the greats such as J Dilla. His project has always been about working with other people and in 2014 he got the ball rolling with singer/songwriter Carmody, on her EP released the same year. Following the work with Carmody, Tom Misch was ready to give to the world his very first record, Beat Tape 1 which paid homage to J Dilla and received personal approval from the late rappers mother, Maureen Yancey. With the success of the first, Tom Misch produced another Beat Tape and this time, the album featured a few names on vocals such as Loyle Career, Zak Abel and Carmody returned the favour as well.
Stepping forward in his career, he has since then released three other records such as the 2016 EP, Reverie which is more chilled than the previous, with hints of R&B throughout and just last year with the 5-Day Mischon EP, an incredible display of talent and musicianship as he set himself the task of five songs recorded in five days and well and truly pulled it off! Carmody, Novelist, Will Heard, Kaidi Akinnibi, and Tobie Tripp are just some of the collaborative names. And of course, the same year Tom Misch crafted his debut full album, Geography which has already been a success for him.
Now he is more than ready to spread his wings to North America and bring what he's got the live stage – get ready, it's going to be a special night!