Fox Theater Oakland | Oakland, California
Folk-rock trio The Wood Brothers are headed to Fox Theater Oakland on Saturday 7th March 2020 on a tour in support of their brand new seventh studio album, Kingdom In My Mind! The Grammy Award-nominated, sibling-led group preceded the album's release with the single "Alabaster", and took a relaxed approach to recording the album, which can be seen in the music:
"We weren't performing songs. We were just improvising and letting the music dictate everything. Somebody would start playing, and then we'd all jump into the groove with them and see where it went. Normally when recording, you're thinking about your parts and your performances, but with these sessions, we were just reacting to each other and having fun in the moment."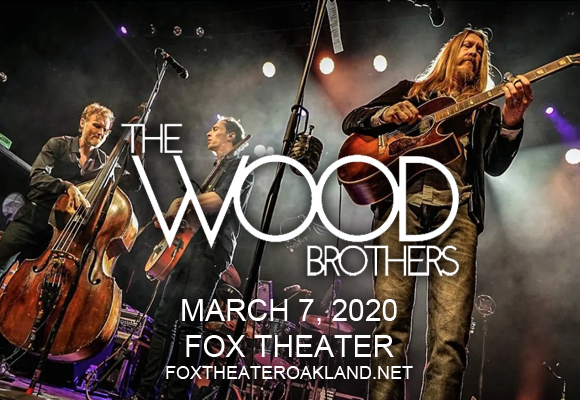 Formed in 2004, The Wood Brothers are Chris (upright bass) and Oliver Wood (acoustic and electric guitars), as well as multi-instrumentalist Jano Rix. After 15 years of performing separately with their respective groups – Oliver touring with Tinsley Ellis and Chris as part of Medeski Martin & Wood – the siblings decided to record a demo together with Rix, which led to a contract with Blue Note Records. The three-piece released their debut album, Ways Not To Lose, in 2006. They have since released seven studio albums throughout their career, including one covers album (Up Above My Head (2009). The group's sixth studio album, One Drop of Truth (2018), is their most recent and was nominated for the Best Americana Album award at the 61st Grammy Awards.