Fox Theater Oakland | Oakland, California
There's plenty excitement brewing at the Fox Theater Oakland in anticipation of the recently announced tour by The Kooks – a big North American jaunt in support of their latest album, "Let's Go Sunshine"!! It's all coming to Oakland on Monday 11th February 2019 – make sure you're there! Tickets on sale NOW and going fast – get yours while you have the chance!!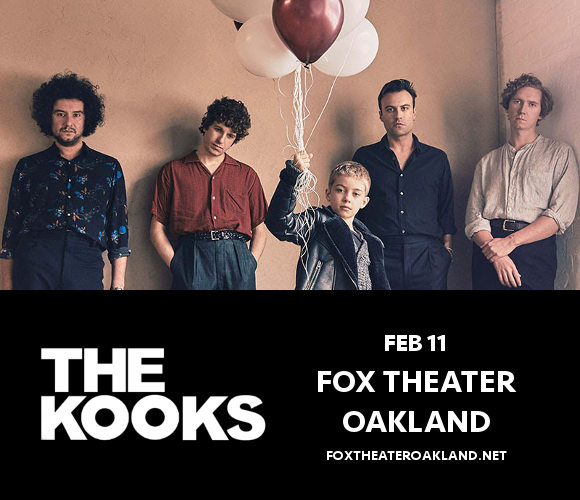 "Let's Go Sunshine," is the fifth album by The Kooks, and its one of their most well-realised records to date. "This one was about defining who we are. I really went on a mission to write the best songs I'd ever written before bringing them to the band," reflected singer Luke Pritchard. "I stewed over every word. It had to be our Rubber Soul, Lola, Definitely Maybe. Proper British lineage. I came from a dark place at the start, had a lotta heartbreak, and then falling in love in the middle of the album…the lyrics reflect that. From Fractured And Dazed to No Pressure, it's gotta be our most exciting album, and it should get you dancing."
You'll be dancing on Monday 11th February, that's for sure – if you've been quick enough to get your tickets before someone else does!!