Fox Theater Oakland | Oakland, California
It's a dream come true for Soja fan as they come to perform an unstoppable show at Fox Theater Oakland – make the most of this incredible experience by booking tickets for the Thursday 8th November 2018! Back with their brand new album, titled, 'Poetry in Motion' – the talented group will be taking to the stages across North America to celebrate it's release and showcase it's songs to their fans! Don't miss out on their live performance where they will of course be bringing the positive vibes along with them!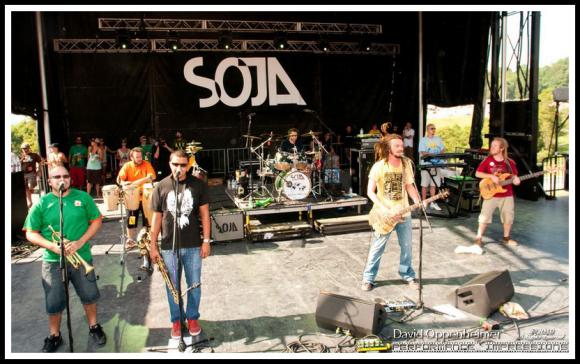 Soja are making their mark in the Reggae world with their Grammy-nominated music. Their upbeat eight-member band has released a number of singles, albums, and DVDs. Their albums are successfully hitting the mainstream with their third release 'Born In Babylon' smashing the charts at #11 on the Top Heatseekers chart and their 2012 album Strength to Survive topped the Billboard Reggae Album Chart!
"Great vibes. irie feel. incredible vocals. perfect sound. amazing band skills. super sick show period. one of the best performances I've seen to date. the live was amazing. and the band love after the show to the fans was overwhelming. Grammy award worthy without a doubt."
"As their fan base has grown over the decades so too has SOJA's music, with Poetry in Motion further expanding their multi-faceted reggae strain into something Hemphill really isn't interested in labeling"… "I don't know about genres or any shit like that but I am just trying to do this thing one bite at a time."