Fox Theater Oakland | Oakland, California
Known for its commitment to providing outstanding entertainment from the world's top talent, Fox Theater Oakland is outdoing itself this time, as it brings you one of the most talked about alternative rock groups, right now – Slowdive on Saturday 28th October 2017! Tickets are currently available for this exceptional show, but be quick – they won't last long, as the word on everybody's lips right now is spreading far and wide… Slowdive.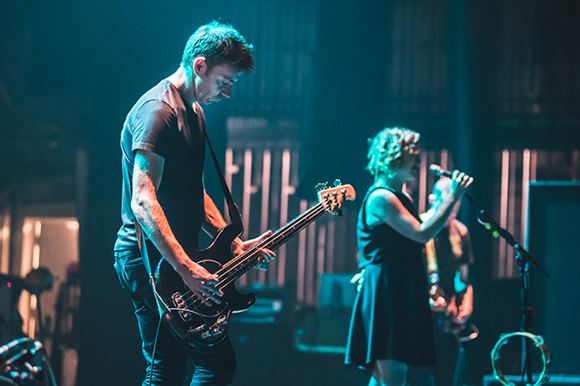 SLOWDIVE ARE COMING!
The UK rockers are becoming one of the top bands to catch live in concert, with their take over on the live music scene in England and traveling to countries around the world, including the US, it's no wonder they are taking to the road and selling out shows! Slowdive are; Rachel Goswell on vocals and guitar, Simon Scott on drums, Neil Halstead on vocals and guitar, Nick Chaplin on bass and Christian Savill on guitar. What makes great songwriting and performance, is not only the love of music but also how much the members are friends and like family, these guys have their strong roots with the beginning starting off with Goswell and Halstead who became friends at an early age.
It's time to witness all the talent that Slowdive bring as they embark on their north American tour this coming Fall! Come show your support!