Fox Theater Oakland | Oakland, California
Fox Theater Oakland is set to host Americana sensation Shakey Graves on Wednesday, 24th August 2022. The year 2022 is becoming a busy year for Shakey Graves as the artist added additional dates to his 2022 world run. Graves is already on his North American tour till April before taking a month's break to perform in Canada with Begonia in May 2022. The classic rock troubadour will be back on the roads of America in June. Before concluding his tour in October 2022 at Nashville, Shakey Graves will be giving multiple performances in Toronto, Los Angeles, Oakland, Portland and many others. If you're a Shakey Graves fan, this is the perfect occasion for you. Get your tickets right now before they are sold out!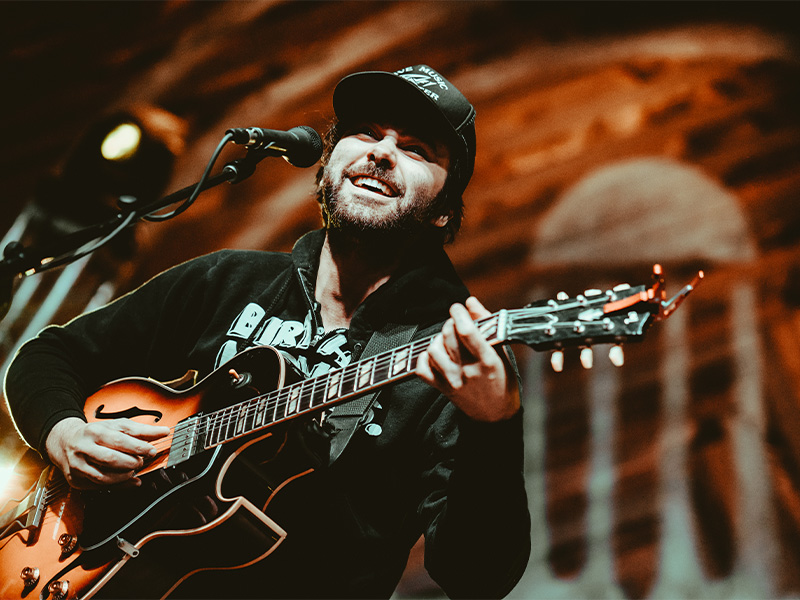 American musician Alejandro Rose-Garcia got his stage name Shakey Graves at Old Settler's Music Festival in 2007. Shakey Graves is famous for Americana, a genre that merged from Southern US, having a blend of folk, blues, gospel and country. Graves has released several studio albums to date, including Roll the Bones in 2011, And the War Came in 2014 and his latest release, Can't Wake Up in 2018. His 2011 album, Roll the Bones, became a super success. His one-man-band structure gave him notable recognition, and his music started hitting new heights. In 2015, Shakey Graves won the Best Emerging Artist Award at Americana Music Awards. In 2021, Graves re-released his debut album, Roll the Bones, for its 10th anniversary. New songs were also added to the album, and it was also featured on Billboard 200.
Graves' fans are very excited about the trek and are waiting to hear additional songs from his new re-release. Graves is renowned for putting up incredible live performances, and so, fans cannot wait for the upcoming concert. His fusion of blues, rock and jazz has left footprints all over the globe which has increased the demand for his live events. So if you are planning to see Shakey Graves live, you need to be quick and grab your tickets now before they are sold out all!