Fox Theater Oakland | Oakland, California
Swedish Heavy Metal band, Sabaton comes to Fox Theater Oakland on Wednesday 21st September 2022 for their U.S tour. The 25 date trek starts on 15th September and ends a month later on 23rd October. The band will touch down at notable destinations, including Oregon, New York, Seattle and twenty two other locations. Supporting Sabaton will be Dutch metal band EPICA. The tour includes a very special performance at Montreal's Place Bell, which marks the band's first-ever arena headline show in Canada. Fans are hugely anticipating this tour as it promises to deliver high-energy performances. If you're a Sabaton fan, get your tickets right now and experience an incredible live performance at Fox Theater Oakland on 21st September.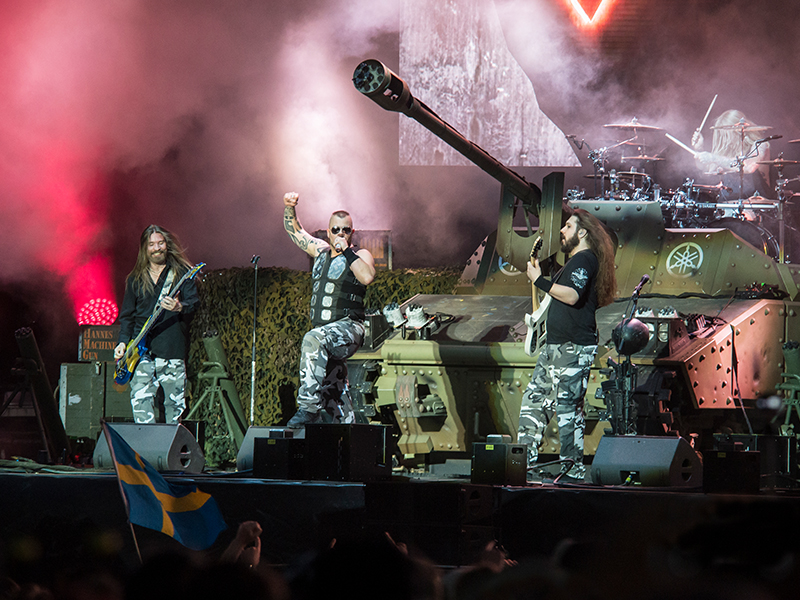 Sabaton hails from Falun, Sweden, as one of the most successful Swedish heavy metal bands. Their album, Carolus Rex, is the best-selling Swedish heavy metal album of all time, and their greatness is recognized globally. Their ninth studio album, The Great War (2019) reached the number one spot on Swedish and German music charts. There is a huge Sabaton fan base in the U.S, so their upcoming tour is expected to be a total sell-out. The forthcoming tour called "The tour to end all tours" supports their latest album release, "The War to End All Wars." The album came out in early March and has received great reviews from fans and music critics. They will be playing it live for the first time.
They mostly write about war, and real-life military encounters primarily inspire their music. Nine out of their ten albums talk about war and its impact. Sabaton likes to tell stories of people who have been through military encounters and they do it with powerful vocals and high-energy music. They have an unmatched on-stage intensity, making them one of the most sought-after live acts in the metal music industry. If you're a fan of heavy metal, especially Sabaton, this will be a special occasion. However, you need to get your tickets this instant because they are expected to sell out very soon!