Fox Theater | Oakland, California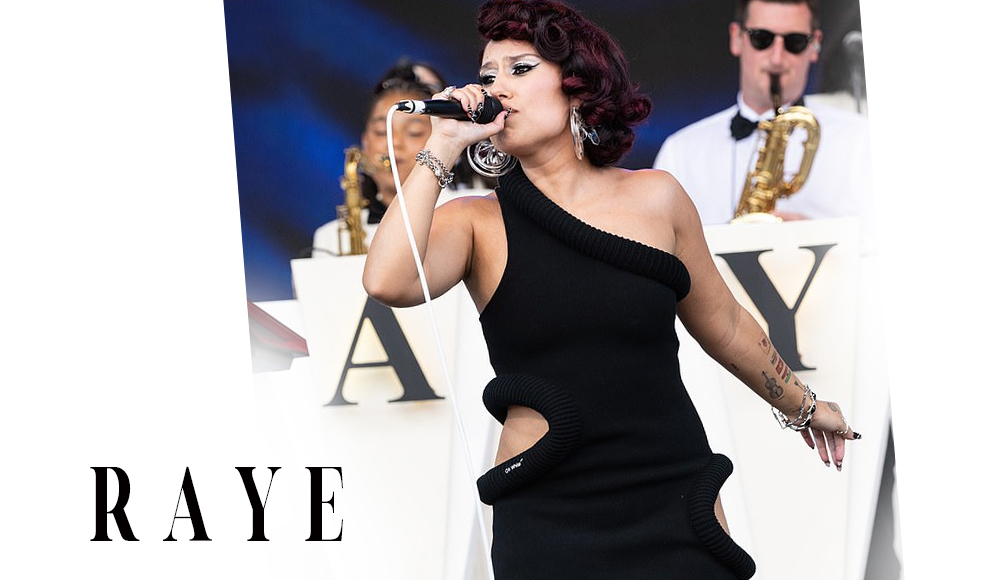 Living in "a year of dreams", English singer-songwriter Raye is getting down to business. Writing music under her own terms with her debut studio LP "My 21st Century Blues", Raye marks a year where every bit of her dreams come true. Known as a songwriter for some of the industry's biggest names including Beyonce, Hailee Steinfeld, Ellie Goulding, and many more. After battles with her label preventing her from releasing her own music for seven years, the iconic songwriter is finally free. Her TikTok-viral single "Escapism" bagged Platinum certifications and awards, a testament to her great talent as a songwriter. This time around, she's alive and kicking on stage, bringing her My 21st Century Blues World Tour to Fox Theater Oakland on Friday, November 3rd of this year. The "Escapism" artist will be performing her new bangers and crowd-favorites from her acclaimed EPs through the years. Overcoming trials and challenges, she's finally ready to conquer the stage, finally with an album close to her heart. Book your tickets now!
Finally able to release her debut full-length LP under her own terms, pop megastar Raye is kicking off her album's very own supporting tour. The "Escapism" hitmaker is taking her 21st Century Blues to the live stage - shining light on her career's biggest milestone. Beaming with creative independence, Raye's hard-hitters from the record also include "The Thrill Is Gone", "Ice Cream Man", "Hard Out Here", "Black Mascara", and "Flip a Switch" featuring Coi Leray.
As moving and liberating as her debut album is, Raye's journey wasn't all glitter and gold. Releasing a couple of tweets back in 2021 telling the tale of how her label held her from releasing her own studio record, Raye shared an essay highlighting her painful journey toward creative freedom with British Vogue. Signing a 4-album deal with her label and having gone through songwriting sessions since she was 14, Raye's career of writing hits for other artists wasn't all glitter and gold. Being told that R&B wouldn't sell, she was pushed to write tracks that were at least 120 BPM.
"I was pushed further into the box I'd never wanted to be in: write faster tempos, more hooks, more pop, more dance, singles only," she recalled. "I never wanted to be an artist who created music to sell – I wanted to create music that felt like art to me."
If one word could describe Raye's music, it'd be "personal". Every track speaks volumes of emotion and turns her experiences into lyrical tales that shape who she is. Taking away her freedom to translate her own life journey into music, the diversely-influenced artist had no resort but to hide behind dance-pop anthems sung by another voice.
"I was losing my identity. As a Ghanaian-Swiss Brit, I grew up with so many different cultures. Gospel, soul, jazz, and R&B were what I felt connected to as an artist, and what that first album I'd always planned on sounded like." she wrote for British Vogue.
Two weeks later after a series of tweets, she was able to part ways with her label and become an independent artist. "I'm completely in control," she shared. " I'll never take creative freedom for granted again."
Writing "Escapism" after breaking free from her label, Raye painfully delivers her story, marking a fresh start, living the musical journey she deserves. The track went on to become viral on TikTok and soared charts globally, hitting #1 in the UK.
"My 21st Century Blues" also features songs that spent a long time in the vault, stories she's always wanted to tell. These include "Flip a Switch.", "Oscar Winning Tears.", and "Worth It." Connecting fragments of who she really is - an artist shaped by life's highs and lows, Raye did not let the chance to put out her best songs kept secret slip away.
With a multitude of stories to tell - and songs to sing, Raye is definitely set to conquer the stage as a singer, an artist, and a woman with freedom in her heart. Book your tickets now!