Fox Theater Oakland | Oakland, California
Are you ready to experience a night of spectacular yet intimate country music? If so, reserve your tickets as the flamboyant masked country singer, Orville Peck, brings his Bronco Tour at the Fox Theater Oakland on Tuesday, June 14, 2022. The Canadian-based singer will perform his hits in the 2,800-seat concert hall, showing his iconic melodies and vocal prowess of classic American country music. Prepare for a night of great songs, combined with elements of dream pop, shoegaze, and indie rock, that only this famous masked singer can offer. Grab your tickets now and call all your cowboy friends and rodeo queens to witness a night of pure fun and sincere music.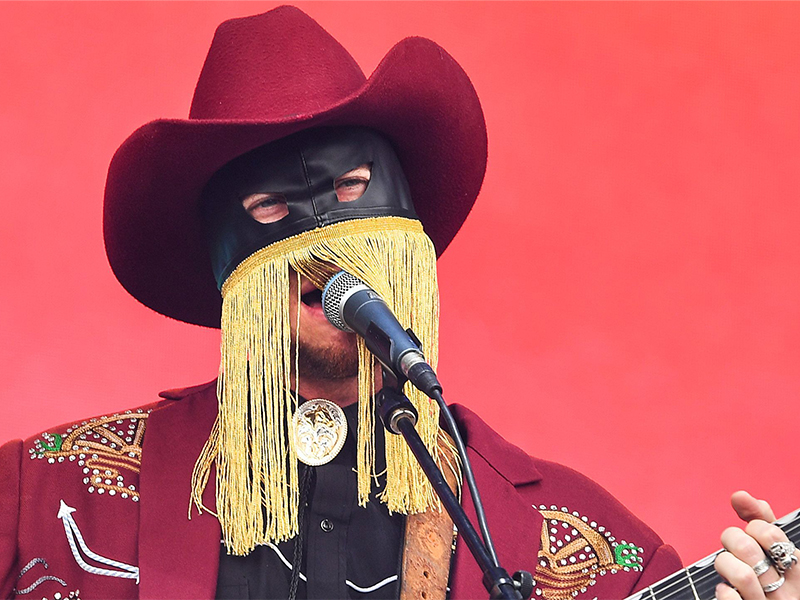 Sporting his iconic fringe mask, the Canadian-based country music star Orville Peck, is set to perform in Fox Theater Oakland as part of his Bronco Tour on Tuesday, June 14, 2022. The somewhat mysterious Peck rose to stardom in 2019 after his self-produced album, Pony, made waves in the country music charts. His special style of country music with some elements of indie rock and excellent lyricism helped revive people's interest in Queer Country. His unique take on male-dominated country music brought new LGBTQ fans into the genre. Indeed, a trailblazer in his own right!
The mysterious Ontario openly gay man still wears masks in public and hasn't revealed his true identity yet. Thus, expect to see his famous fringe mask in his Bronco Tour that will officially kick off on April 14 and will be held in 30 cities across the US. This is an addition to his anticipated performances at Coachella and Stagecoach this year.
Get ready to hear his deep baritone voice and be mesmerized by his songwriting chops. Tell your friends and prepare to be emotional as he sings his heart out with his queer heartbreak songs full of sincerity and his upbeat songs that will make you dance the night away. Tickets are now on sale, but they won't be for long. So grab yours now!