Fox Theater Oakland | Oakland, California
That's right, the rumors are true!! After four years absence, My Bloody Valentine have returned with a tour and an all-new album – they're coming to the Fox Theater Oakland on Thursday 19th July 2018! Shoegaze fans, you can't afford to miss this – get your tickets NOW while you have the chance.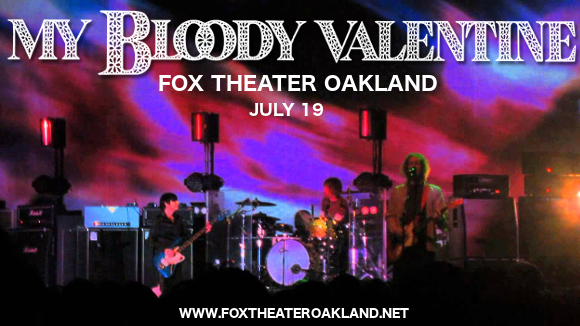 The as-yet-unnamed follow-up to 2013's "mbv," has been described by the band as exploratory. "In some respects, some of it is a bit straightforward," vocalist Kevin Shields mused in an interview. "The MBV album that we did in 2013 feels more meandery and not as concise. This one is like if somebody took that and dropped some acid on it or created a dimensional clash or something. It's more all over the place… The record I am making now is not so much about death and change as freedom of the soul."
Be among the first to experience the new sounds live – get your tickets today!!