Fox Theater Oakland | Oakland, California
Australian rock band Midnight oil is bringing its "The Final Tour" to Fox Theater Oakland on 4th June 2022. The tour supports their latest release, Resist, which was released earlier this year. The album received many positive responses from fans and music critics. However, the main focus of the tour announcement was on it being their last tour. The band would still be open to recording music but will not embark on any more tours after this. Their fans are in a bittersweet state, considering how they will not see their favorite rock band performing live. However, they all do not want to miss the opportunity and ticket demand is crazy. Make sure you buy your tickets right now because they could be sold out very soon!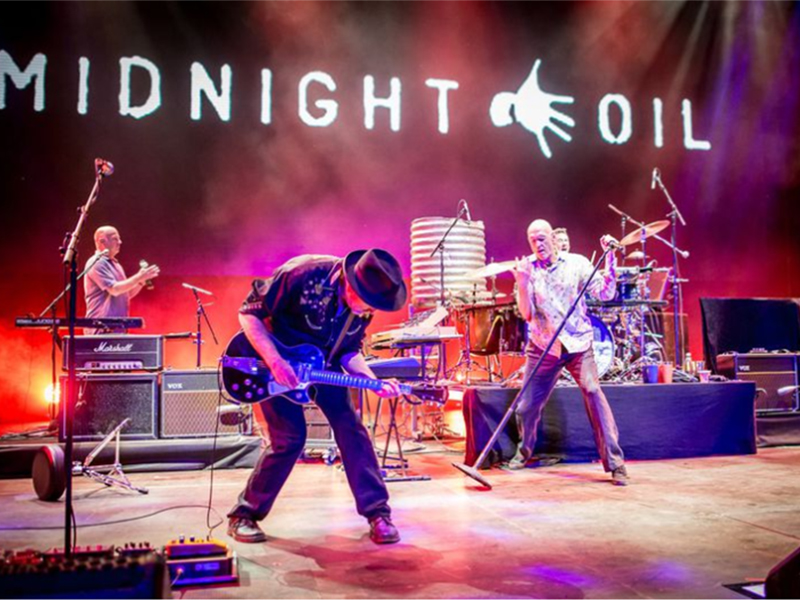 Iconic Australian rock band Midnight Oil says goodbye to their touring routine with a farewell tour this year. The group has been delivering incredible performances since 1972, when they were named Farm, before changing it to Midnight Oil in 1976. After their 1982 album, Midnight Oil gained massive recognition throughout Australasia, and a strong fan base began to develop in the United States as well. They landed their first Australian number one album in 1984, called Red Sails in the Sunset. In 1987, their album Diesel and Dust gave them global recognition and the album's single, Beds and Burning, reached number one in multiple countries.
The band is also known for supporting causes and making music around political subjects. They highlighted the plight of indigenous Australians and received a lot of appreciation from their hardcore fans as well as the general audience. They have won 11 ARIA awards and were rightfully inducted into the 2006 ARIA Hall of Fame. They also have a reputation for performing amazing live performances, giving the audiences the right amount of energy they deserve from an authentic rock music outfit. Currently, they are one of the most sought-after bands, as they bid farewell to their touring routine with a final tour. Get your tickets right now because only limited spots are left!