Fox Theater Oakland | Oakland, California
Lake Street Dive is ready to put up another stellar performance at Fox Theatre Oakland on 14th October 2022. The band recently announced their North American Summer tour dates, making all of their fans very excited! The band will play at some of the most iconic venues in the country from 1st June, including Boston, New York, Washington, and many others, before wrapping up this final performance at Fox Theatre on 14th October. Lake Street Dive has entertained audiences for the past seventeen years now, and each time they have stepped up on stage, they have managed to pull an incredible performance. They will be playing plenty of music from their latest album, Obviously, which was released to critical acclaim in March 2021. Get your tickets right now and catch the American band live on 14th October 2022.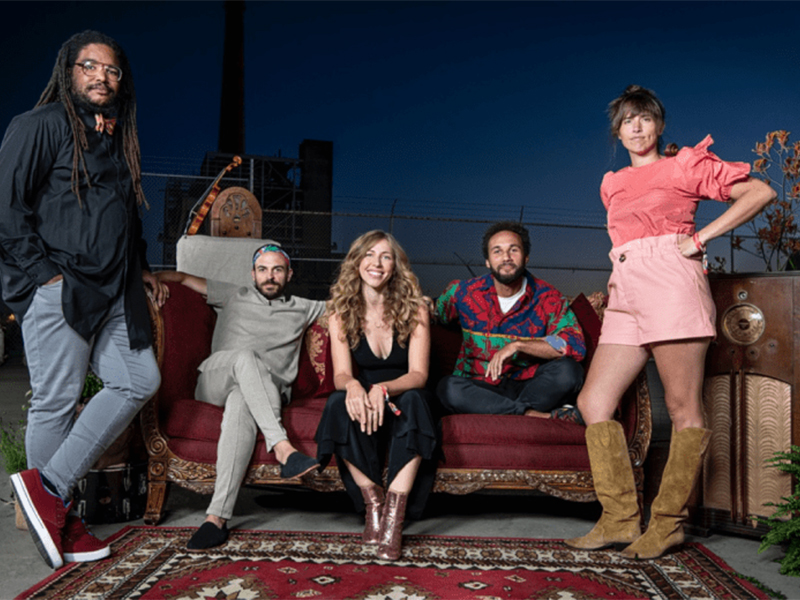 Lake Street Dive was formed in 2004 and featured Bridget Kearney, Mike Calabrese, Akie Bermiss, and Rachael Price. They have released seven studio albums and have sold equivalent to 800,000 units. Their streams accumulate up to 445 million, and they have managed to sell 425,000 album sales. The group has also played at some of the biggest stages in the world and has performed at notable music festivals such as the Bonnaroo, Newport Folk, and Orleans Jazz.
Throughout 2021, the band made appearances on The Late Show with Stephen Colbert, Jimmy Kimmel Live!, CBS This Morning: Saturday Sessions and the Ellen DeGeneres Show. They also held an NPR Music Tiny Desk (Home) Concert, which was enjoyed by millions of fans. They are one of the most sought-after music outfits in the country right now. As a multi-genre band, their diversity in music makes them a really attractive live act, and they are renowned for selling out shows throughout their tours. Their touring routines often include North America, Australia, and Europe. You can catch them live at Fox Theatre Oakland on 14th October 2022. However, you will need to hurry and buy tickets right now because they could be gone very soon!