Fox Theater Oakland | Oakland, California
Ladies and gentlemen, tickets are now available to see King Crimson making a magnificent return! At Fox Theater Oakland on Saturday 17th June 2017, this show is one of the most highly anticipated prog rock events of the year! Grab your tickets now!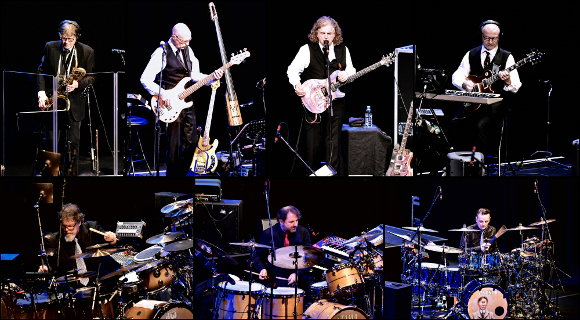 Formed in 1968, King Crimson are one of the most important pivotal acts in the progressive genre. The have developed a huge worldwide cult following for their innovative and experimental work, constantly pushing their music in brand new directions and stretching themselves as well as continuously surprising and delighting their fans. The project is primarily the band of chief composer Robert Fripp, and has seen multiple lineup changes over time, with 21 musicians having at some point been band members!!
Now, for the first time in 3 years, and more than 30 years on since their formation, King Crimson are back on the road. The lineup this year will consist of a "Double Quartet Formation," with Robert Fripp on guitar, Tony Levin on bass, Mel Collins on saxophone, singer/guitarist Jakko Jakszyk, four drummers, Bill Rieflin, Gavin Harrison, Pat Mastelotto and Jeremy Stacey, with both Stacey and Rieflin doubling on keyboards.
King Crimson have released 3 jaw-dropping live recordings in the past few years, but there hasn't been a studio release since 2003's incredible "The Power To Believe." Fans are foaming at the mouth in anticipation of another – if there's a new album at work in the wings, there's a good chance it'll be released around the start of this tour!!