Fox Theater Oakland | Oakland, California
On Saturday 15th December 2018, the incredible John Butler Trio will arrive at the Fox Theater Oakland!! Get ready for a night of your life as John Butler Trio will be gracing the stage, an event that doesn't happen very often so it's no wonder that this is the show that a lot of people have been waiting for… Don't miss your chance to be a part of an event that you will never forget! Grab your tickets NOW!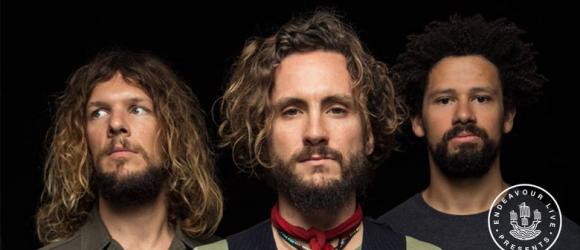 John Butler Trio are one of those bands that just never fade, with their incredible heartfelt folk influenced music, they have clearly put themselves on the map throughout the years and gained a dedicated fan base where-ever they go. The Australian group first came about in the late 1990's with Jason McGann on drums and Gavin Shoesmith on bass. By 2009, the trio consisted of Butler with Byron Luiters on bass and Nicky Bomba on drums and percussion, the latter being replaced by Grant Gerathy in 2013. Whatever the line-up, one thing definitely still stands and that's the man himself – John Butler.
As the prime songwriter and the leader of the group, John Butler has crafted a beautiful, yet rocky soundscape across albums such as; Sunrise Over Sea (2004); Grand National (2007); and April Uprising (2010) which all hit the number one spot on the Australian album charts, with all three albums reaching platinum sales status!
Although their records were crafted perfectly, such as the string arrangements on Grand National and the stripped back country sounds on Sunrise Over Sea, nothing beats seeing John Butler Trio live in concert as their greatest songs come to life right before your eyes and with the extra talented guitar playing from Butler himself – prepare to be blown away this Fall/Winter!
Come and catch them as they head to Fox Theater, Oakland this December! Tickets available to book above today!