Fox Theater Oakland | Oakland, California
Calling all fans of the Grateful Dead!! Don't miss your chance to see Joe Russo's Almost Dead at Fox Theater Oakland on Saturday 11th November 2017! Tipped to be the best Grateful Dead cover experience in existence right now, Joe Russo's Almost Dead is quality entertainment at its best! There are still tickets left, but don't delay – as previous shows have shown – they WILL sell out!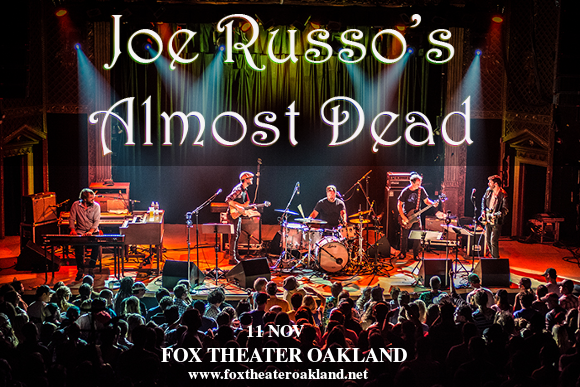 Formed by the drummer from Furthur, Joe Russo, the band also includes an amazing line-up of bassist Dave Dreiwitz (Ween), keyboardist Marco Benevento, guitarist/vocalist Scott Metzger and guitarist/vocalist Tom Hamilton (American Babies). Since their first show in January 2013, Joe Russo's Almost Dead have built up a reputation for their covers of the Grateful Dead's psychedelic and experimental music, in addition to songs by other artists and bands.
The band's live performances these days are limited and sell out every time – get your tickets NOW while they last!!