Fox Theater | Oakland, California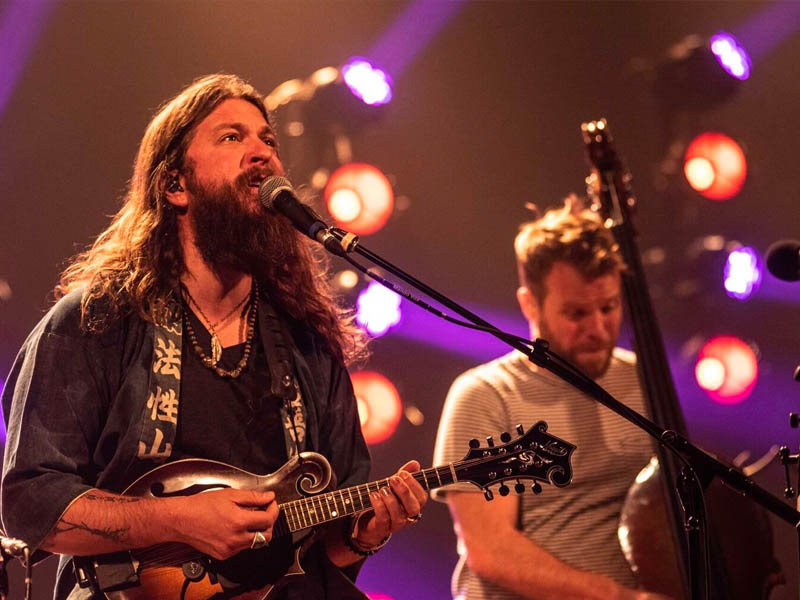 Following a very eventful summer, the jamgrass powerhouse Greensky Bluegrass, along with their special guests, The Infamous Stringdusters, are traversing the nation for the latest fall outing! Catch the Kalamazoo natives as they deliver their latest fully-packed set filled with hits like "Run and Die," "Burn Them," "Windshield," and more! The band will also be promoting the release of their latest effort, Stress Dreams, which was released during winter last year! Greensky Bluegrass' 14th date trek will be making a coveted stop in Oakland, California! On Thursday, 2nd November 2023, the quintet is set to showcase their incredible musicianship, excellent energy, and outstanding jamgrass staples at the Fox Theater Oakland! Meanwhile, special guest The Infamous Stringdusters will also present their style of bluegrass, folk, and country fusion! If you're looking for excellent music this fall, this is your opportunity to catch Greensky Bluegrass and The Infamous Stringdusters at the Fox Theatre Oakland! Hurry and score your tickets now!
Following the release of their highly acclaimed effort, Stress Dreams, Greensky Bluegrass had a plentiful 2022 and 2023. The band, which, for the better part of the summer, headlined several iconic festivals. But this fall, they're finally setting out on a solo outing again - this time, they're bringing jam band and prolific bluegrass fusion quintet The Infamous Stringdusters. These two bands will hit the road and stop by 14 cities to deliver their high-energy sets to eager fans.
Greenskye Bluegrass is regarded as one of the most highly acclaimed bluegrass bands around. Emerging from Kalamazoo, Michigan, in 2000, the quintet is responsible for modern popularizing the genre. Today, they are a festival favorite. Greensky Bluegrass packs venues by the thousands. The band, comprising Dave Burzza, Paul Hoffman, Michale Bont, Anders Beck, and Mike Devol, used electric effects and a full light show to liven up their concerts. Match that with their immense talent, infectious energy, and outstanding tight sets. The band, which has released ten studio albums, is known for fusing bluegrass with diverse sets of sound. The band itself has described their style as "their own version of bluegrass music, mixing the acoustic stomp of a string band with the rule-breaking spirit of rock & roll." Their 2023 setlist is a plethora of career-spanning tracks from Five Interstates, If Sorrow Swims, Shouted, Written Down & Quoted, All For Money, and Stress Dreams. Fans are ecstatic to hear some iconic staples, such as "Windshield," "Forget Everything," and "Burn Them."
Meanwhile, The Infamous Stringdusters are currently promoting their latest album, a Tribue to Flatt & Scruggs. The Grammy Award-winning jam band is now making a killing in the circuit with their incredible releases and consistent touring. In 2018, the band's 2017 album Laws of Gravity won their first Grammy Award for Best Bluegrass Album. Three years later, they would again be nominated in the same category for their effort, A Tribute to Bill Monroe. Formed in 2006 by Andy Hall and a former guitarist, The Infamous Stringdusters has grown into one of the most prolific bluegrass-country fusion.
Together, these bands will light up the Fox Theater Oakland on Thursday, 2nd November 2023! If you're keen on catching these amazing acts performed live, you better hurry and score your tickets now!