Fox Theater Oakland | Oakland, California
American singer Fletcher will come to Fox Theater Oakland on Wednesday 16th November 2022, as part of the artist's Girl of My Dreams tour. She will be heading to Australia, New Zealand and Europe as well in the next year. The tour kicks off on 11th October and will see Fletcher play at nineteen notable destinations throughout North America. The tour wraps up on 18th November with a final performance in L.A. Fletcher will receive support from Verite and Chappell Roan on selected tour dates. The 28-year-old singer will perform plenty of tracks for her upcoming album, Girl of My Dreams. The album release is just around the corner and fans are excited as they will get to hear it live for the first time! Get your tickets right now and catch Fletcher playing live at Oakland's Fox Theater on 16th November 2022.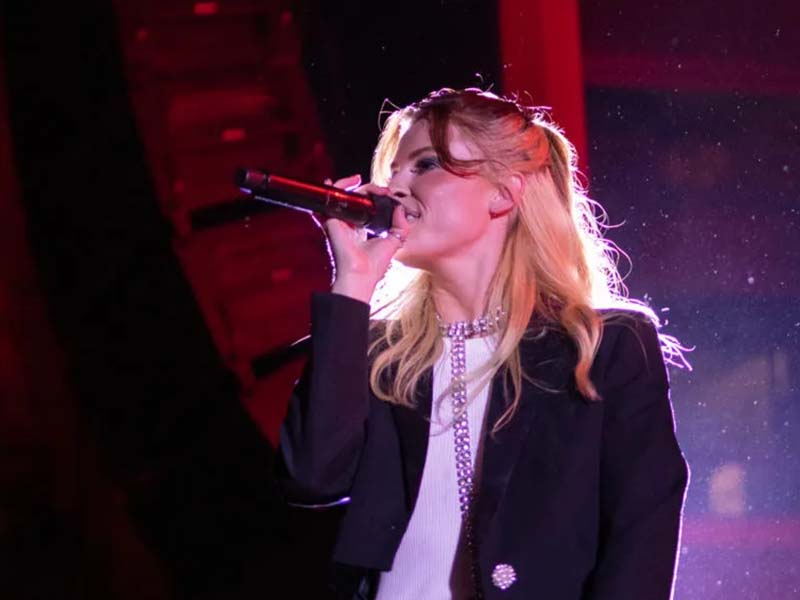 Fletcher's album, Girl of My Dreams, comes out on 16th September 2022, and there is plenty of excitement surrounding it. The artist will shortly after begin her tour to support the record and also revisit some of her previous hits. Fletcher achieved commercial success in 2019 with her single, "Undrunk". It charted on the Billboard Hot 100 and also peaked on Spotify's Viral Chart in the U.S. Since 2014, it has been the fastest-rising song on pop radio for a new artist. Spotify also ranked it among the Best Pop Songs of 2019.
Fletcher has been around in the industry since 2015 but gained widespread recognition a few years later. The artist has become a global sensation, and her concerts are demanded by fans worldwide. She has also performed at some of the biggest music festivals such as Bonnaroo, Life is Beautiful Art & Music Festival, iHeart Radio music festival, Bottle Rock and others. The artist is a beautiful live performer, which is why her concerts are usually sold out. She has already played at some of the world's biggest venues, and she looks forward to breaking even more records with her upcoming concerts. If you want to see her live on 16th November at Fox Theater Oakland, make sure you buy your tickets right now before they are sold out!