Fox Theater | Oakland, California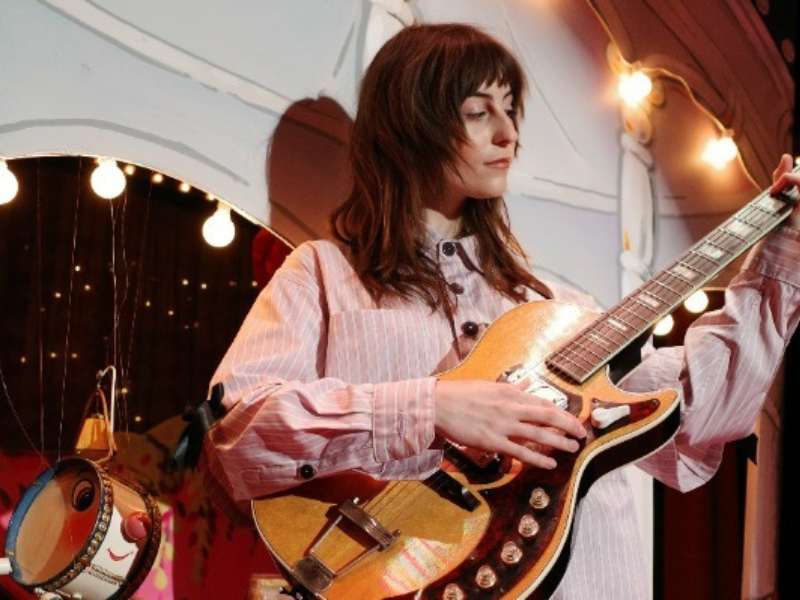 Faye Webster's back in the scene after dropping her first single in two years, "But Not Kiss." Alongside the song's release, she also announced an upcoming trek across the US. If you're one of the people who's been waiting for this, you'll be pleased to know that the star will make an appearance in Oakland, California! Get ready to vibe with her emotionally powerful music and get lost in the night.
She's headed live to the Fox Theater Oakland on Tuesday, the 7th of November, 2023. This long-awaited show is something you can't afford to miss, so save the date and prepare! Catch Faye Webster's newest and greatest hits live as she rocks out on stage.
Tickets to Faye Webster in Oakland are on sale right now. If you have plans on coming to the show, secure your tickets right now! Be quick before they sell out!
Faye Webster is an indie/alternative singer-songwriter from Atlanta, Georgia. Her debut album, "Run and Tell," was self-released when she was only 16 years old! Since then, she has released three more full-length albums, including "Faye Webster," "Atlanta Millionaires Club," and her latest album from 2021, "I Know I'm Funny Haha." In between, she has also released a number of extended plays.
Fun fact: her song "Better Distractions" was chosen by President Barack Obama as one of his most favorite songs of the year!
More recently, Faye Webster has been working on bringing out new material with a new sound. Her first-ever single in two years has just been released, and fans are loving it. Her unique songwriting ability still shines, but the sound is somewhat different from her usual. "But Not Kiss" is definitely a powerful piece, and Webster is proud of her work. She said in a press release, "I think it could be a really romantic song or a really anti-romantic song. It's something I've looked for but struggled to find in other love songs, for them to describe this conflict or contradiction." She also added that the song "says a lot about what's coming," in terms of new music on the horizon.
The single "But Not Kiss" was featured as The Faded's Song You Need. Here's what they had to say about it: "Her fantastic new single 'But Not Kiss' is damn near ecstatic in that ambiguity, but it's not a song about indecision. Webster knows exactly what she wants, and what she doesn't want; it just so happens that in doing so she ends up in yet another liminal space. Between friends and lovers, or between lovers and something more. She cares for whoever she's singing about, but not enough to ask how they're doing."
In her upcoming tour this year, you get the opportunity to be one of the first few people to hear her new song live! Witness the grace of Faye Webster as she takes the stage in Fox Theater Oakland on Tuesday, the 7th of November, 2023. Tickets are on sale right now, so go ahead and purchase yours before it's too late!