Fox Theater Oakland | Oakland, California
The Dropkick Murphys have announced a new album and a tour that kicks off on 20th October, with the album releasing on 30th September. Dropkick Murphys come to Fox Theater Oakland on Wednesday, 9th November 2022, for one of the performances as part of their upcoming tour. They celebrate their latest LP, "This Machine Still Kills Fascists," which is highly anticipated by their fans and is due to come out on 30th September. The album features the words of American folk legend Woody Guthrie and the band has made it possible with the help of his daughter, Nora. They have had a longstanding relationship with Woody Guthrie since 2006, and their upcoming performances will feature songs containing Guthrie's words. Be a part of this special occasion by getting your tickets to Dropkick Murphy's 9th November concert at Fox Theater Oakland. Hurry up before they are sold out!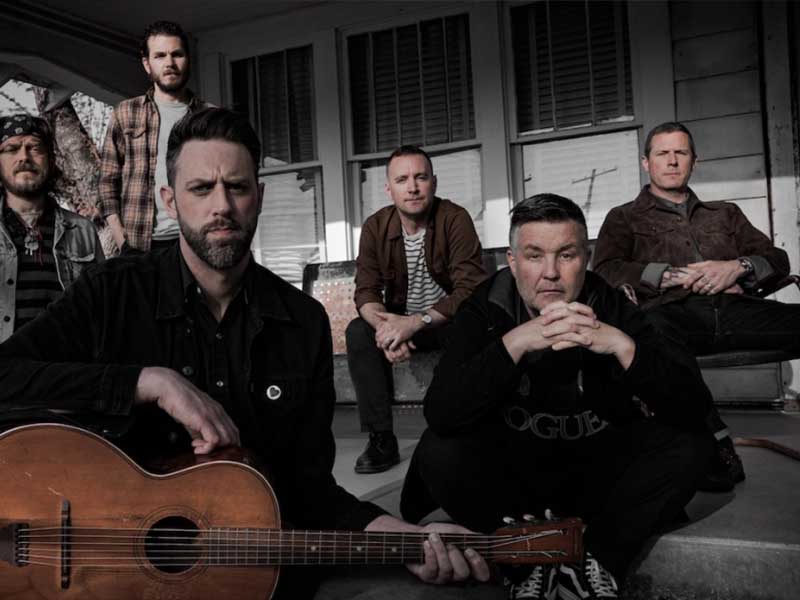 This album will be one of the most special records that Dropkick Murphys has worked on. Co-vocalist Ken Casey stated that it had been quite some time since the album was in the making, and it is an honor for the band to use Guthrie's words. The album was also recorded in Woody's home state, Oklahoma. The band made use of Woody's archives and had the privilege to go through his work. The band has truly created a masterpiece, and fans are excited to hear it live for the first time on the upcoming tour. The first single is due to release on 6th July.
Dropkick Murphys is an American Celtic punk band that has been active since 1996. They achieved mainstream success with the release of their 2004 single, "Tessie". They have made several appearances on top Billboard charts and the upcoming album, "This Machine Still Kills Fascists," is expected to be one of their most successful records till now. Re-live the time of Folk legend Woody Guthrie with Dropkick Murphys' upcoming tour, featuring plenty of words of the Guthrie himself. However, make sure you get your tickets right now because they will be sold out very soon.