Fox Theater Oakland | Oakland, California
Death Cab for Cutie comes to Fox Theater Oakland on Sunday, 23rd October 2022, to support their album, Asphalt Meadows. The tour also includes Yo La Tengo, Low, and Illuminati hotties, which will extend support to the American rock band. The indie-rock veterans will release the album on 16th September via Atlantic and recently shared their lead single, Roman Candles. The single has been quite a hit since its release, and its U.S dates are beginning in July and continue until 27th October. Fans are excited as this date at Fox Theater Oakland is almost a month after their album release. If you want to catch them live for an enthralling night of rock music, make sure you buy your tickets right now!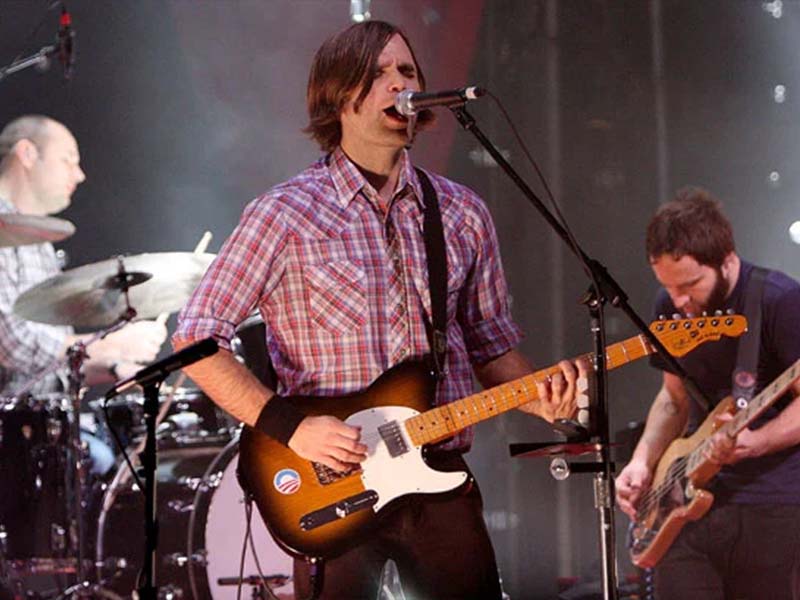 Asphalt Meadows is Death Cab for Cutie's first follow-up since 2018's Thank You For Today. The album is produced by John Congleton, a Grammy Award winner. Their single, "Roman Candles," shows shades of alt-rock music and indicates how the band still loves to experiment, even after 25 years.
The band was formed in 1997 and comprised Ben Gibbard, Nick Harmer, Jason McGerr, Zac Rae, and Dave Depper. It was initially Gibbard's solo project but after its first record deal, it became a complete group. Their debut album, Something About Airplanes, was released in 1998, but their real breakthrough came with their 2003 album, Transatlanticism. A few of its songs were also part of several films and TV series. Their 2005 record, Plans, received Platinum certification and their ninth studio album, Thank You For Today, was also a massive hit.
The band's music is often categorized as classic indie rock, indie pop and alternative rock. They have released nine studio albums, four Eps, a live, and one demo album. They continue to produce incredible live performances and their upcoming concerts will be a special occasion for all indie-rock fans. If you're one of them, you can get your tickets right now before they are sold out!