Fox Theater Oakland | Oakland, California
You heard right – the top-telling artist who brought you "Babylon," is back with an armful of new melodies to be released in 2019. The Fox Theater Oakland is proud to welcome David Gray to the stage on Tuesday 25th June 2019! Fans are recommended to grab tickets early – they're guaranteed to sell out soon!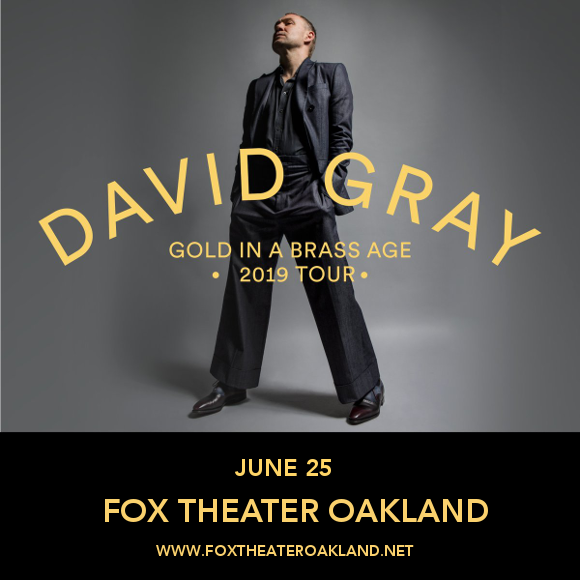 Best known for his album "White Ladder," released in 1998, David Gray's success story was a slow but steady one, with "White Ladder," being rediscovered by the world at large three years after its release – but once that happened, Gray's success was unstoppable.
The first single from the upcoming album, "Gold In A Brass Age," is titled "The Sapling," the video for which features zoetrope animations from the award-winning Eric Dyer. "I came across Eric's TEDx Talk, & some of the zoetropes he'd created looked incredible," the singer revealed in an interview. "There was a clinching moment when he referenced the origin of the word zoetrope from the Greek words zoe (life) and tropos (turn), hence – wheel of life. It was a perfect fit for 'The Sapling', and at that moment I just knew it just had to be."
Listen to "The Sapling" below – and be quick about getting your hands on those tickets!