Fox Theater | Oakland, California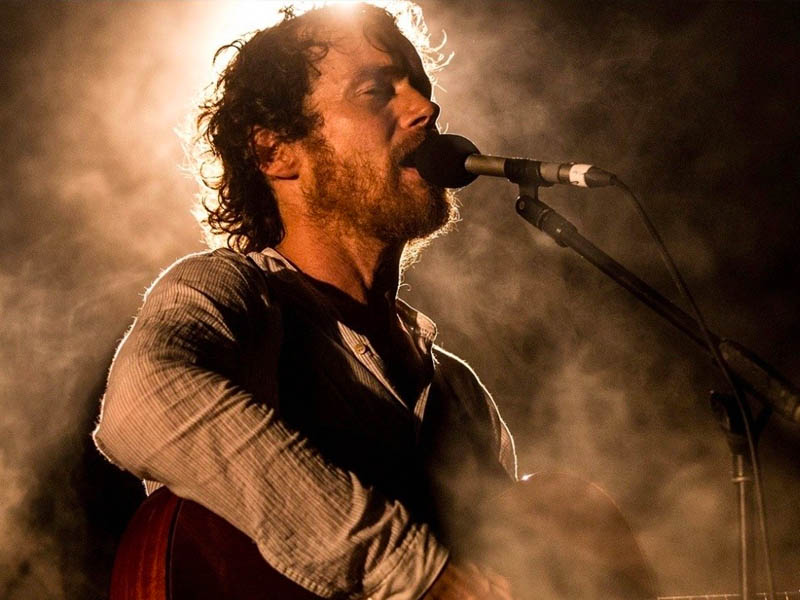 Damien Rice has something incredible up his sleeve! His 2023 outing has conquered the nation from North America to Europe, Asia, and Australia. But fans can't just get enough, and now he's set to deliver a string of dates this winter! He basically sold out all his shows, but thankfully, we still got some tickets here! Damien Rice drops by Oakland this winter to deliver his career-spanning hits! The Dublin native is scheduled to take over the Fox Theater Oakland during his stop and perform a plethora of his timeless staples, such as "My Favourite Faded Fantasy," "The Blower's Daughter," "9 Crimes," and many more! Catch his exhilarating setlist on Friday, 8th December 2023, and sing along to his incredible indie-folk fusion! If you loved Damien Rice since the beginning of a newfound fan, his show at the Fox Theater Oakland should definitely be on your bucket list! The Shortlist Music Prize awardee is known for his incredible musicianship, compelling lyrics, and captivating voice! Score tickets now before it's too late!
You may know him for his iconic early 2000s hits, "Cannonball," "Woman Like a Man," and "Unplayed Piano," and more. The Irish singer-songwriter Damien Rice has consistently dominated the charts in his home country but also achieved an incredible following in the U.S. market. His easy-going songs and enchanting acoustic guitar tracks have comforted fans all through these years, and he continues to do so twenty-three years after his debut. He has serenaded listeners with his mellow tracks in O, as well as his subsequent releases. In 2006, he made his breakthrough in the U.S. market with his sophomore effort, 9. The album, which spawned the hits "9 Crimes," "Rootless Tree," and "Dogs," peaked at number 22 on the Billboard 200. It would take Rice several years before dropping his next album. But in 2014, he finally released My Favourite Faded Fantasy, peaking at number 15 on the Billboard 200.
His 2023 setlist is a mix of sorts with tracks from his EP B-Sides and songs from his studio albums. Damien Rice knows exactly what his fans want, and that includes some crowd favorites like "9 Crimes," "Cannonball," "I Remember," and "The Blower's Daughter." If you love easy-going music that can reenergize your soul, Damien Rice's 2023 show is a chef's kiss to all folk and indie music lovers. It would be a shame if you missed this one!
As Damien Rice sets out on his year-ending sold-out mini tour, including stops in Oakland, New York, Los Angeles, and Chicago, he demonstrates his incredible versatility and longevity. In a span of two decades, he has amassed the loyalty of many listeners across the world. So expect a fully jam-packed event at the Fox Theater Oakland on Friday, 8th December 2023!
The Fox Theater Oakland is one of the city's top music venues. It has a long history of hosting the most exciting events and concerts by the biggest stars. The venue, regarded as an architectural masterpiece, was a former movie house, which went through a massive renovation worth over 70 million dollars. Today, it's recognized as one of the top-tier entertainment facilities in the city. Enjoy Damien Rice's music at The Fox Theater Oakland! You're guaranteed a great time with the venue's accessibility, state-of-the-art facilities, excellent customer service, and more!
Tickets to see Damien Rice at the Fox Theater Oakland on Friday, 8th December 2023, are now available!