Fox Theater Oakland | Oakland, California
Conan Gray is bringing his North American 2022 Tour to Fox Theater Oakland on Wednesday 13th April 2022. The artist is set to embark on his U.K and Europe journey later in the year following his U.S stint. Burlow will be Gray's supporting act during the U.S leg, whereas Mallrat will accompany Gray on Europe dates. Conor's 2020 album, Kid Krow, is his most recent work and his fans are excited to hear it live on-stage. He is one of the most sought-after pop sensations in the country, with worldwide demand for his concerts. It is expected to be a pretty big night on 13th April at Fox Theater Oakland and if you want to be a part of it, get your tickets right now before they are gone!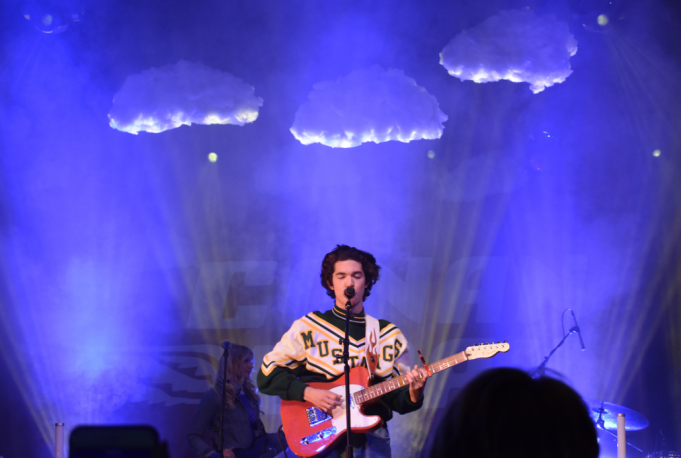 Conan Gray began as a social media artist by uploading cover songs, vlogs and some of his original content on YouTube. Gray gained widespread recognition as his following grew and eventually signed his debut deal with Republic Records in 2018. He released his first EP, Sunset Season, in 2018 and it became an instant commercial hit. In 2020, he released his debut album, Kid Krow which received critical acclaim and debuted at number five on Billboard 200. It became the biggest debut in the U.S in 2020. Some of his highest-rated singles are Maniac and Heather.
The artist constantly gained a reputation for being one of the best-emerging musicians. The upcoming tour also supports his latest album, Kid Krow. Teen Vogue reviewed him as the "pop prince of sad internet teens." His beautiful voice, accompanied by heart-breaking lyrics, makes him popular among the younger generations, but his audience is people from all age groups. He takes inspiration from some of the greatest pop artists in the current era, including Taylor Swift. His incredible work resulted in him being appreciated by Taylor on one of her Instagram posts. He is one of the most talented artists who is doing round for his music. Catch him live at Fox Theater Oakland on 13th April by getting your tickets ASAP!