Fox Theater Oakland | Oakland, California
Fox Theater Oakland is proud to present the very best in entertainment, and this event is no exception! Make sure you see the sensational Broken Social Scene on Thursday 26th October 2017 – it's going to be one hell of a show! Believe the hype! Tickets on sale now! Get yours today!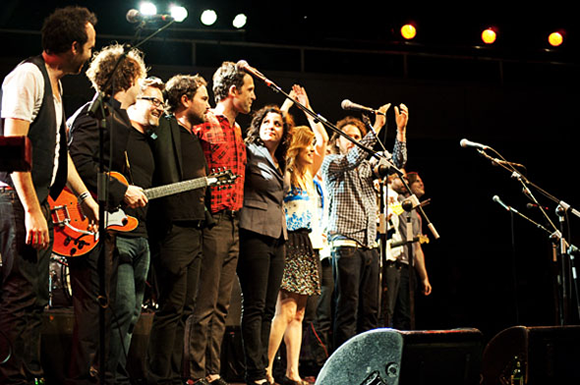 Broken Social Scene are an incredible band to see perform live, with their large line-up of beautiful instruments, they provide each and every crowd with a soundscape to truly take you away from normal everyday life. Broken The Canadian music collective can stretch anything from six to as many as nineteen members! Behind the idea is Kevin Drew and Brendan Canning, who decided to create something different. Taking influence and inspiration from fellow artists on the scene such as; Metric, Feist, Stars, Apostle of Hustle, Do Make Say Think, KC Accidental, Emily Haines & The Soft Skeleton, Amy Millan, and Jason Collett.
With a diverse range of genres, and every member bringing an essence of slightly something else to the stage, there's no doubt in mind that this night will be truly one to remember! Don't miss your chance to catch them LIVE!