Fox Theater Oakland | Oakland, California
Listen up Borns fans – it's the chance that you've all been waiting for… this must-see show will be taking place on Wednesday 17th January 2018 at the Fox Theater Oakland and you can be a part of it! As they tour North America, tickets are flying for his exciting show… book yours today!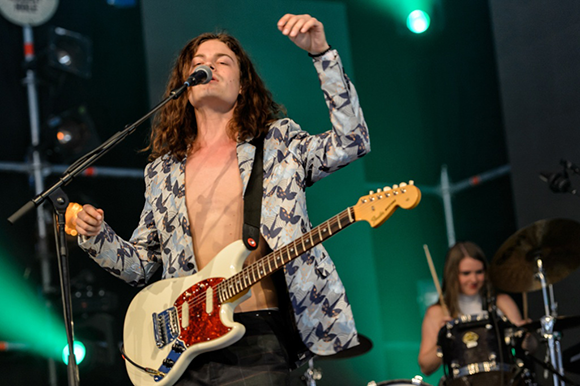 Borns has become an overnight success! After grouping up surrounding himself with everything to do with the arts and creative industries, he decided that music was for him. His parents worked as a graphic designer and nutritionist and Borns often talks about their influence on shaping his life.
With the decision made to be a musician, Borns began to start a band and in 2012 performed with Kevin Kozel and Scott Pellegrom in a trio. Together they released A Dream Between and songs such as Beyond the Coal. The next chapter in his career was to sign to REZidual Records, it was here that he began to make the shift under the name, Garrett Børns… with his bags and his ukelele, Børns traveled from New York to LA and all fell into place. Within a couple of weeks he had co-written the single "10,000 Emerald Pools" as well as others such as; "Mittens". Other tracks included "DeadBolt" and "Criminal!
Now he hits the stages across North America for a headline tour – come and support him, you won't be sorry!
"Throughout the entire show, I noticed a strong 1970s influence in both the band's music as well as its outward appearance. Made clear by its whammy bar usage on the guitar solos, and its thrift-shop chic clothing, BØRNS' funky vibes combined with a new electronic-indie-pop sound gave the band a performance space entirely unique unto themselves."