Fox Theater Oakland | Oakland, California
Come and join the incredible songwriter – Beck as he performs LIVE at Fox Theater Oakland on Saturday 15th July 2017!
There's no doubt this will be an unforgettable night as the timeless musician showcases all of his impeccable career over the last 20 + years… full of nostalgia as well as fresh sounds, Beck will take you on a journey. This is a must see for any dedicated music fan! Book your tickets online today!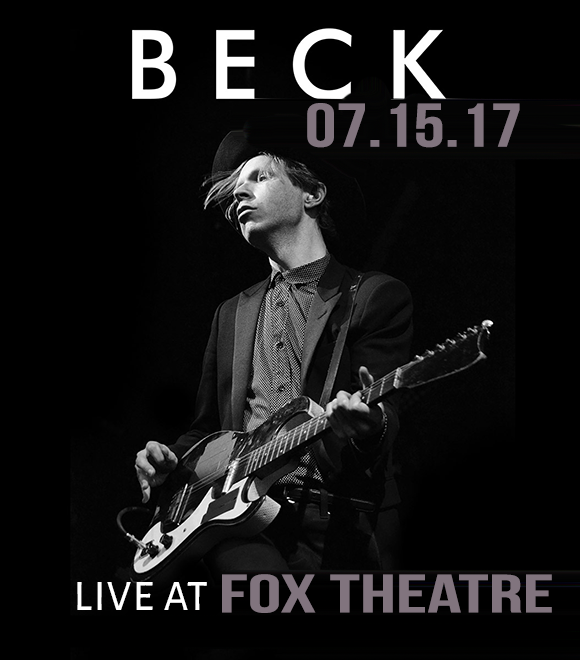 It's no often that a singer/songwriter so effortlessly dips in and out of different genre's without loosing his/her fan base that they began their career with. Beck is a talented musician who has stayed at the top of his game throughout the years… as he's traveled from Rock, Indie, Electronic, Psychedelia and Folk he's proven he is a flexible artist. Many of his songs have been featured on movie scores and he is notably recognised for his cover of the Bowie, Diamond Dogs which was included in the world-wide famous and unforgettable blockbuster release, Moulin Rouge. As well as this his own studio albums have been nothing but successes!
Starting off performing around NYC in the 1990's, Beck truly gained a name for himself and later in 96' his talent was awarded with overall impressive reviews for 'Odelay', this rocketed him into the mainstream and for this release, he won multiple awards.