Fox Theater Oakland | Oakland, California
Underground hip hop mainstays Atmosphere are headed to Fox Theater Oakland on Saturday 9th March 2019 in support of a brand new album, La Vida Local! The self-described "dad-rap" album is a confessional love-letter to the duo's lives in Minnesota, but don't expect it to pack any less punch than usual – Atmosphere are as hot as ever! Tickets for the Rhymesayers founders are available now!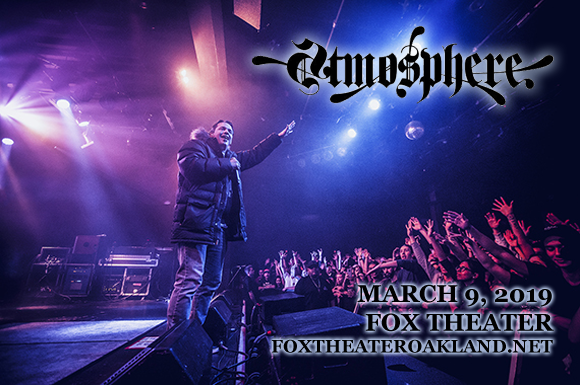 American hip hop duo Atmosphere consists of rapper Slug (aka Sean Daley) and DJ/producer Ant (aka Anthony Davis) and was formed by the childhood friends in Minnesota in the late 1980s/early 1990s. The duo went on to assemble the underground hip hop freestyle collective Headshots alongside fellow rappers Musab, Phull Surkle, Black Hole, and The Abstract Pack, which evolved into the record label Rhymesayers in 1995. The collective became known for its lyrics, which eschewed the gangsta rap attitudes of the time, employing more complex themes and conscious perspectives. The duo's debut album, Overcast!, was released in 1997 and is regarded by many as an underground hip hop classic. To date, Atmosphere has released ten EPs and nine studio albums, their most recent being 2018's Mi Vida Local.