Fox Theater Oakland | Oakland, California
Rapper, chef and reality TV star Action Bronson comes to Fox Theater Oakland on Monday 11th March 2019 on his White Bronco Tour! Supporting his first new release in six years, Bronson will be performing hot new material and the show will feature support from special guest and regular collaborator Meyhem Lauren!
"WHITE BRONCO IS MY FIRST INDY PROJECT IN A VERY LONG TIME," Bronson tweeted this month. "IF YOU F*** WITH ME AND MY LIFE THEN MAKE SURE YOU GET THIS F***ING ALBUM, ITS A BEAUTIFUL FEELING."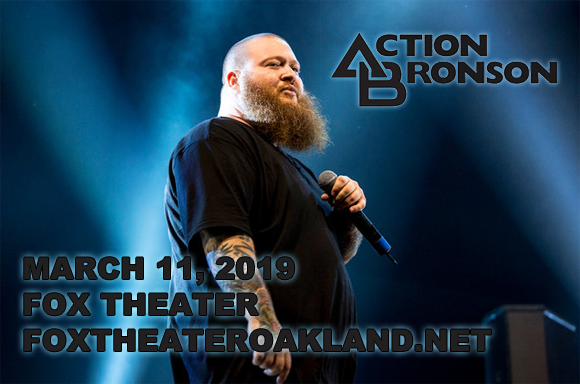 American rapper, reality television star, author, and talk show host Action Bronson released his debut studio album, Dr. Lecter, in 2011. The following year, he signed to Warner Bros. Records, before moving to Atlantic Records in May 2013, releasing the EP Saab Stories on the label a few months later. He released his major label debut album, Mr Wonderful, on Atlantic Records' imprint Vice Records in 2015, and he self-released his third and latest studio album, White Bronco, in 2018. In addition to his solo work, Bronson is also known for his collaborations with Meyhem Lauren, The Alchemist, and formerly Big Body Bes. Outside of music, he is best known for hosting his talk/variety show The Untitled Action Bronson Show, as well as his travel program F***, That's Delicious, on Viceland.