Fox Theater | Oakland, California
As part of their latest USA tour Fox Theater Oakland is proud to present Thievery Corporation live at concert on Wednesday 11th December. The genre bending group Thievery Corporation have had a solid fan base throughout the years, following their every move. With their iconic songs such as; Sweet Tides, Lebanese Blonde, The Richest Man in Babylon and many more! Their on stage performances are unforgettable and you can grab the chance to witness the talented full band live this Winter! Thievery Corporation will hit the road for 2019 – are you ready?! Book your tickets right here to avoid disappointment!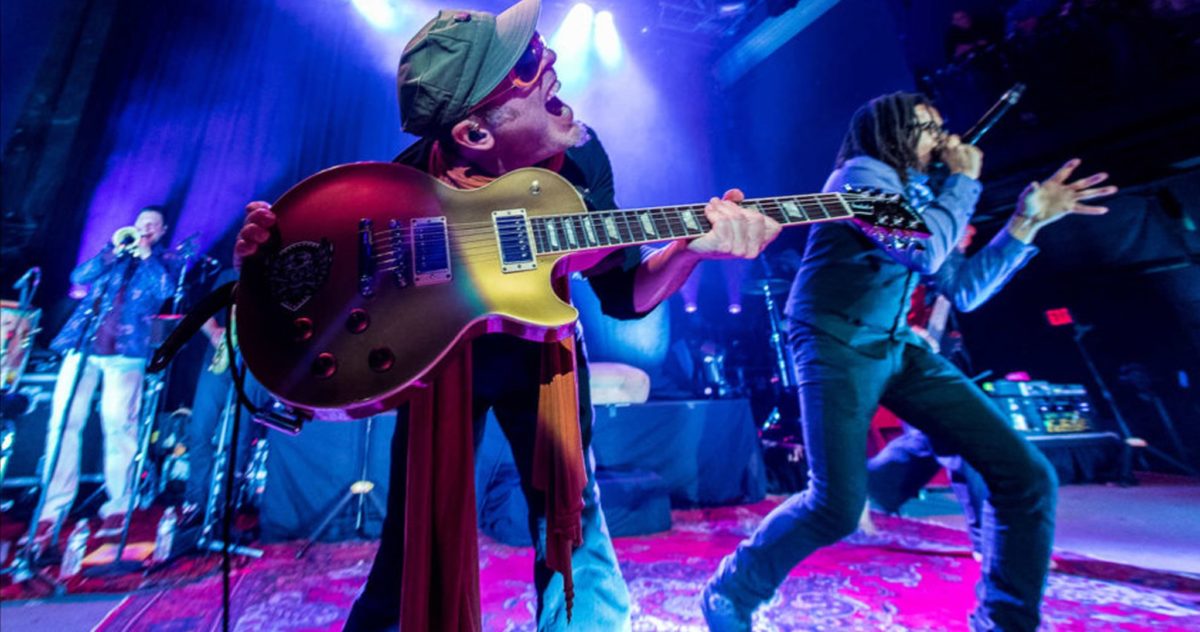 No evening of excellent musical entertainment in Oakland California is complete without experiencing all the perks and benefits available only to patrons at the famous Fox Theater Oakland. This venue offers more than a great stage for some of the country's top music sensations because they care about their guest's comfort.
Combining the best genre's together to create pure blissful music, is Thievery Corporation. They are a Washington, D.C. based project and DJ duo – Rob Garza and Eric Hilton, with more than often guest appearances of the highest standard of musicians and vocalists on the scene. Their style consists of elements of dub, acid jazz, indian classical and Brazilian, always with a chill out lounge base.. which makes you dream of a paradise island, with endless pina colada's and of course, Thievery Corporation's 'Sweet Tide' playing in the background.
As they bring their love of club life to the stage, their music turns any venue into the feel of partying on a tropical beach. You can expect many surprises throughout the night, including guest vocalist appearances and an epic production and a range of world instruments, as well of course the Electronic pioneers behind the group Rob Garza and Eric Hilton.
Together their recording style is acknowledged for being intelligent and proficient as the work that goes into layering every single melody, beat hit and sound effects to create a masterpiece, is remarkable. Thievery Corporation truly have it all, their live performances are on fire, with the sheer amount of talented musicians that collaborate together on stage. You will not forget or regret seeing Thievery Corporation in concert! Get ready by securing your tickets for a night you won't soon forget!