Fox Theater | Oakland, California
Gramatik is coming to Fox Theater Oakland on Thursday 15th February 2018 for one unmissable night! Tickets are already flying as we get closer and closer to the LIVE event – so what are you waiting for? Grab yours today!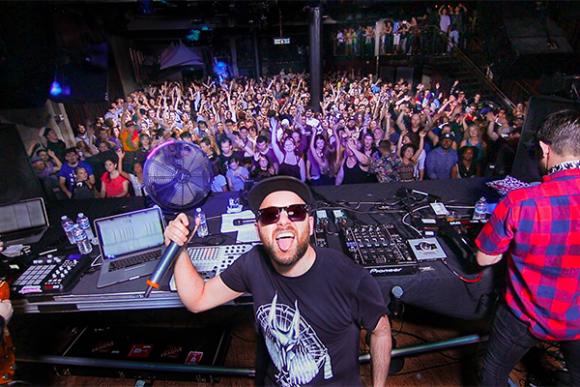 The electronic artist, Gramatik has been one of the biggest names on the Glitch Hiphop/Dubstep scenes since his debut. With his effortless blend of genre's, Gramatik aka Denis Jašarević – Gramatik started his beginnings with influence hailing from American hip hop artists like RZA, Dr. Dre, DJ Premier, and European electronic sounds of the early 2000. At just 13 years old, Jašarević kick started his path in live, producing hip-hop music using a PC he had at the time and further went on to spread the tracks to online music stores in the area. This exploaded on the circuit and made their way over to the US and Europe! And gave him the push he needed to then sign with his first agent, Hunter Williams and the rest is history!
With this success, Gramatik was born and with a move to NYC, he was able to produce albums such as the 2008 release of Expedition 44 in July 2008 and Street Bangerz Vol. 1 in 2008. The record made it to the ears of so many around the US via beaport – "I didn't even expect the album to sell one track on Beatport, nothing else was sold on beatport except techno and house. When I dropped my album and it started selling, I was really surprised, since I'd never seen a hip-hop album sell on Beatport. So when it sold, I was like 'Wow!' These were hip-hop beats, but it was labeled 'Chill Out' on Beatport. People saw it and thought it was awesome good chill out music, which is fine for me. I didn't expect it at all, and I didn't expect someone to reach out to me as a booking agent."
Now with 9 albums to date, 3 EPs and countless of singles – Gramatik is a huge artist on the music scene and anyone who loves his music, knows to catch him live is an unforgettable experience – a must see! Get ready for his 2018 tour as he returns to do what he does best!