Fox Theater | Oakland, California
The English rockers Elbow are back on the road to support their brand new album, Giants of All Sizes! The groundbreaking band are known for rocking the stages all around the globe! Their epic and anthem based performances are never a disappointment as they showcase their best and biggest hits, bringing them to life on stage! Join them on their US dates as they stop off at Fox Theater Oakland for one night only on Monday 20th January 2020! Book your tickets today!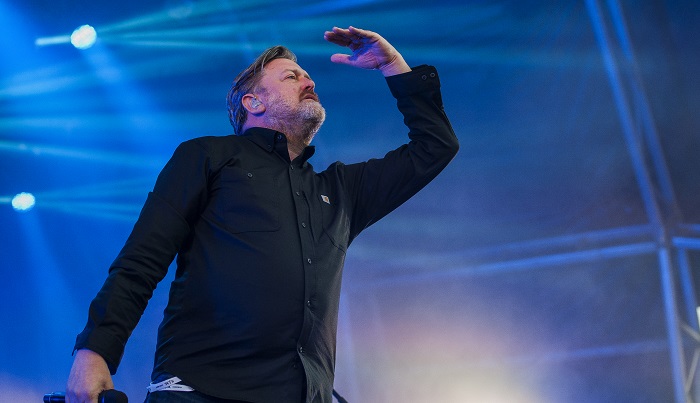 Elbow have had a groundbreaking impact on the music scene as we know it, hailing from Manchester UK, the group have transformed their career from the local and underground in their early years to progressing to play some of the biggest stages in the entire world! With their stadium rock sound, they automatically lend themselves to perform in huge venues, where their sound can truly bounce off the walls and bring the room to life. Some of their greatest shows include a performance at the UK's famous Glastonbury Festival, where they have played many times and played their iconic show just before the headliners – Coldplay on the Pyramid Stage.
Their wide collection of songs; One Day Like This, Grounds for Divorce, Lippy Kids, Magnificent, My Sad Captains, Golden Slumbers, Mirrorball and their most recent single release: Dexter & Sinister, have all taken to the charts and helped to put them on the musical map on a gigantic scale and pushed their career into the mainstream.
Elbow are; Guy Garvey (lead vocals, guitar), Craig Potter (keyboard, piano, backing vocals), Mark Potter (guitar, backing vocals) and Pete Turner (bass guitar, backing vocals). Together they have created incredible and unforgettable albums, from their first release of Asleep in the Back (2001), to Cast of Thousands (2003), Leaders of the Free World (2005), The Seldom Seen Kid (2008), Build a Rocket Boys! (2011), The Take Off and Landing of Everything (2014), Little Fictions (2017), and Giants of All Sizes (2019). All of these have reached to the top 15 albums charts in the UK.
The band have escalated throughout the years and have now become one of the most instantly recognisable artists within the Alternative rock scene. They have won several awards for their flawless songwriting and gain a solid fan base where-ever they go, North American fans it's now your turn to show your support! 2020 brings Elbow to the stages across the US, as they showcase their latest material from Giants of All Sizes for the very first time…. prepare yourself by securing yourself and your friends tickets today!