Fox Theater | Oakland, California
As one of the most beautiful folk duo's on the music scene right now! First Aid Kit comes to Fox Theater Oakland on Wednesday 24th January 2018 for a night of unforgettable entertainment! First Aid Kit will be hitting the road again and serving up everything you know and love about their sensational music, from their inspiring guitar melodies to their soothing angelic vocals – and maybe some surprises too – don't miss out!! Book your tickets online today for their magical Winter performance…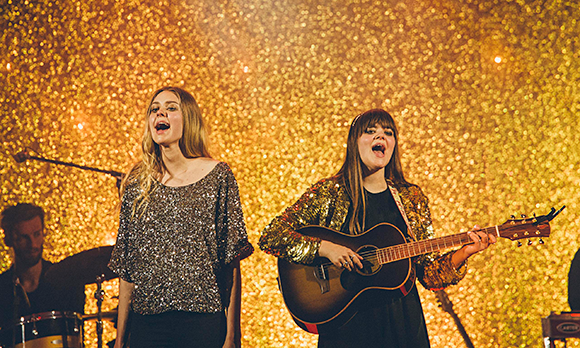 The talented sister duo – First Aid Kit have been smashing the Folk indie charts since their very beginning of their career, along with inspiring so many fans and artists alike worldwide. Their music has been featured on TV commercials and they have become majorly famous for their songs such as "Silver Lining" "Emmylou" "The Lion's roar." With so many nods to them from their greatest influences along the way, they have transformed themselves into the spotlight and been able to embark on non stop tours, not just in North America, but across the UK and Europe. Including their performance at the famous Glastonbury Festival.
Their lyrics are uplifting, pushing the boundaries of the folk genre and creating a cinematic landscape.
"There's still plenty of the rustic, new-age hippy charm in First Aid Kit's appearance. Sisters from Stockholm, Johanna and Clara, feature a notable shift in presentation in the form of Johanna's move to bass guitar from keyboard/synth."