Fox Theater | Oakland, California
Don't miss your chance to see Duran Duran at Fox Theater Oakland on Friday 7th July 2017! Opportunities to see one of the most important and influential bands of the New Romantic scene and later mainstream pop stars don't come around every day – tickets are going to fly so don't delay in getting yours!! Hit the "Buy Tickets," button NOW to be sure of your place!!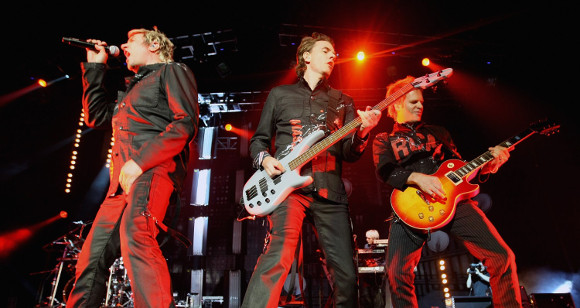 Formed in Birmingham, England in 1978, Duran Duran were one of the leading forces in the "Second British Invasion," of the US. Upon their formation, Duran Duran were part of the New Romantic movement alongside acts such as Spandeau Ballet and Karma Club. Over time, their look and sound became slicker and more refined. In particular, they made full use of the new era of music videos to create the best-looking videos possible, gaining themselves constant airplay on MTV and propelling themselves into the mainstream pop scene.
The band have one two Brit Awards, two Grammy Awards, and an MTV Video Music Award for Lifetime Achievement, as well as being awarded a star on the Hollywood Walk of Fame. The band have had a lasting influence and impact – as well as inspiring musicians that came after them such as diverse Pink and Korn, several of the band's contemporaries, including artists such as Elton John, Kylie Minogue, and The Monkees have said they've been inspired by the band's uniquely energetic and uplifting sound.
Don't miss your chance to catch the 80s superstars live – get your tickets to see Duran Duran TODAY!!